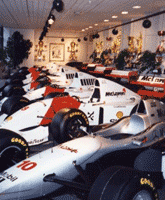 By
Charlie F1
- 22 Oct 07, 23:10
- 22 Oct 07, 23:10
#19880
After coments such as this:
Q: Is Ferrari more important for Formula One than other teams?
MM: Yes because it holds a historically important position, as the team has been involved in Formula One since 1950.
and this:
Q: So you are intellectually, socially and personally closer to him [Luca di Montezemolo] than to Ron Dennis?
MM: That is probably correct as I know Luca longer and therefore better than Ron. Indeed I've known Ron since 1970, but I became really acquainted with him at the end of the eighties, whereas I have known Luca very well since the beginning of the seventies.
Is it time the FIA had someone that is totally unbiased as its president?